Search by Features
Other items you might like
Prophet 600 w/Teensy
We are delighted to offer this immaculate, pro-restored Prophet 600 for sale.
The Prophet 600 was the first commercially available synth to have MIDI as standard from the factory and this later version has 100 patch-memory. The sound is reminiscent of the Prophet 5, being Curtis Chipset based, but features 2 on-board sequencers and an arpeggiator which is really useful & something the P5 lacked.
In recent times there have been some truly excellent upgrade options coming to the market for the P600 and one that we really like is the GliGli-Teensy++. We have supplied and installed the Teensy++ into this P600 and the transformation has to be heard to be believed….it's simply incredible. In our opinion, this P600 will now easily (sonically) match the Prophet 5, and the filter/resonance is so powerful that it's now punching in a different synth league altogether.
For more information on what the Teensy++ upgrade now delivers through improved functionality, and enhanced sonic capability (getting a LOT more out of the Curtis Chipset) the please click the link to read the user manual (and install guide) here: http://sfx.gligli.free.fr/zik/p600/Prophet600FirmwareUpgrade_en_beta_1_0.pdf

The P600 is a really excellent way to dial into that classic Prophet sound but much more affordable than it's bigger brothers (P5,P10 & T8 etc). It has that wonderful vintage analogue warmth and can can kick out some powerful/edgy leads and effects…a great all-rounder but with character & vintage appeal.
A good demo here by Thomas Faurby of purely the P600, and although this is a stock sounding synth, still very nice indeed: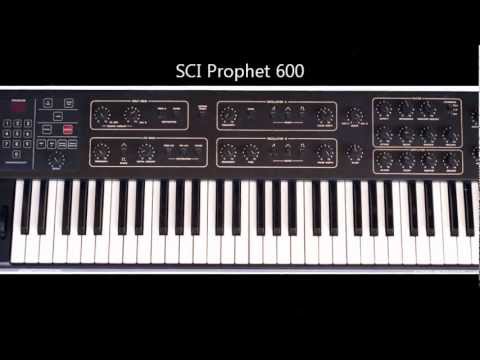 Our P600 has only just been fully professionally restored by KSR so is in 100% operational condition.
Cosmetically it's in excellent condition and clearly has never been gigged. The synth was purchased from a UK owner and is a very nice example & plays beautifully. The only item of note is that the original end-cheeks had been replaced with some horrible MDF items in the synths past, so we had 'Lamond Design' manufacture some beautiful solid Oak replacements, which KSR hand stained and wax finished and look beautiful.
This example is sold with a full 3 months warranty and runs on US 110V and EU 220V.
Price: £1390 GBP.
Availability: This Prophet 600 is now SOLD as at 26th June 2014.
Click the thumbnails for higher resolution photos.
BUY THIS PROPHET 600